Major Overhaul Of The F1 Race Control System From Analogue To HD
Posted on 28 March 2015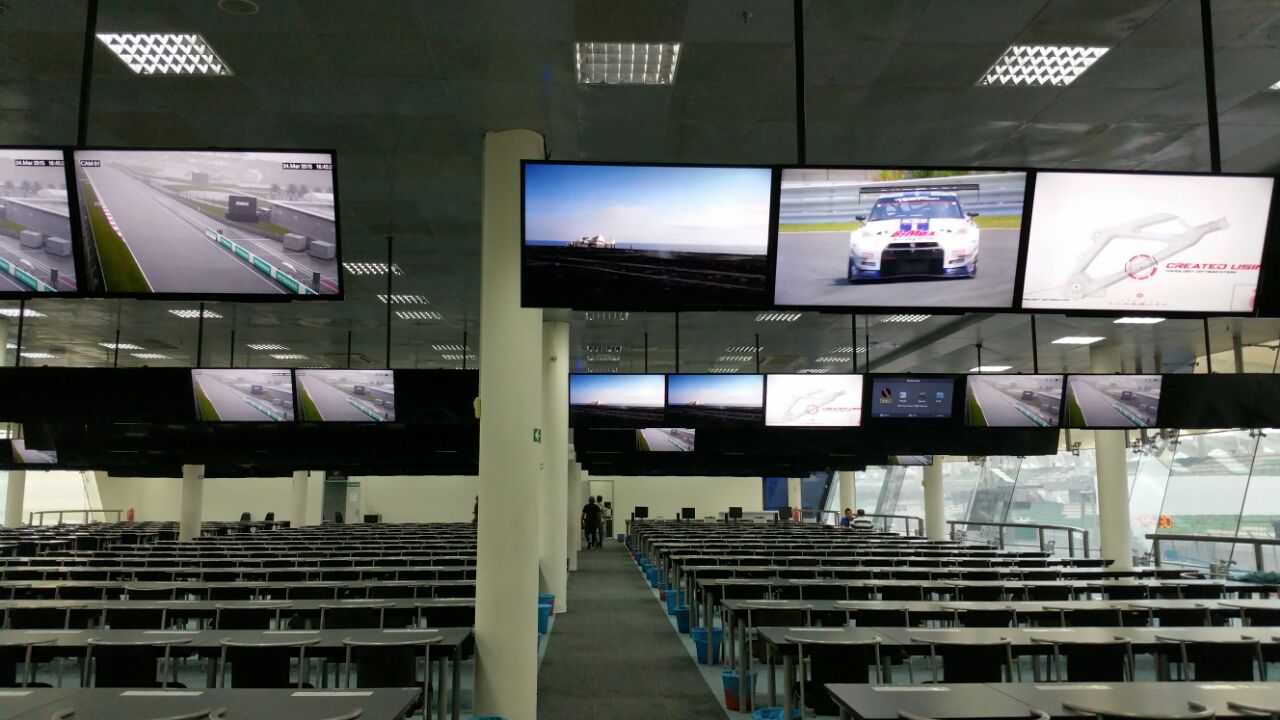 This year's Petronas Malaysia Grand Prix saw a major overhaul of the race control system from analogue to HD.
The advantage of the new system makes it easier to monitor accidents and incidents.
"It will also be used for the other races at the circuit. The playback rate previously was eight frames per second
but now it's 30. So you can easily identify what happened," he said.
Recordings are backed up for between five and seven days and can be stored via external drive or thumb drive.
The upgrade cost RM1.5 million from SIC's RM5 million allocation.
There are also 18 cameras mounted on poles around the circuit and nine at the grandstand that can now give a
360° view compared to the previous 180°.
Rames said it was important to have a contingency plan, citing the example of when the dedicated internal connection
in the media centre was cut off due to power failure in 2013.
"Everyone was shouting because it happened during the race. It took us 10 minutes to get the system up again," he
explained.
"Even FIA understood the situation and appreciated we reacted quickly."
His other job functions include ensuring the telecommunication and track system work.
The televisions in the media centre have also been upgraded to digital televisions.
The "backbone" of the marshalling safety lights has also been upgraded.
Rames said they planned to change the marshalling lights to LED and track safety system to accurately monitor the
location of vehicles.
He said the tough job was made easier with the help of his team, adding putting everything in place before a race was most important.
- See more at: http://m.themalaymailonline.com/sports/article/its-all-in-a-days-work-for-sics-s.-rames#sthash.WrxQ1oFE.dpuf


« Back