About Us
WHAT WE DO
Satcomnet Systems specialize in providing professional systems consultation on system design, installation and commissioning. With our core competency on systems knowledge, we assure you that we use only quality cables, connectors and hardware to ensure that your system will operate successfully. Satcomnet, Sole Distributor of FRACARRO in Malaysia presents a complete range for the distribution of television signals in any location and much more. Among the central installation solutions, there is also single cable distribution headends, multiswitch systems, modules for fibre optic distribution and a new generation of modules for TV over IP.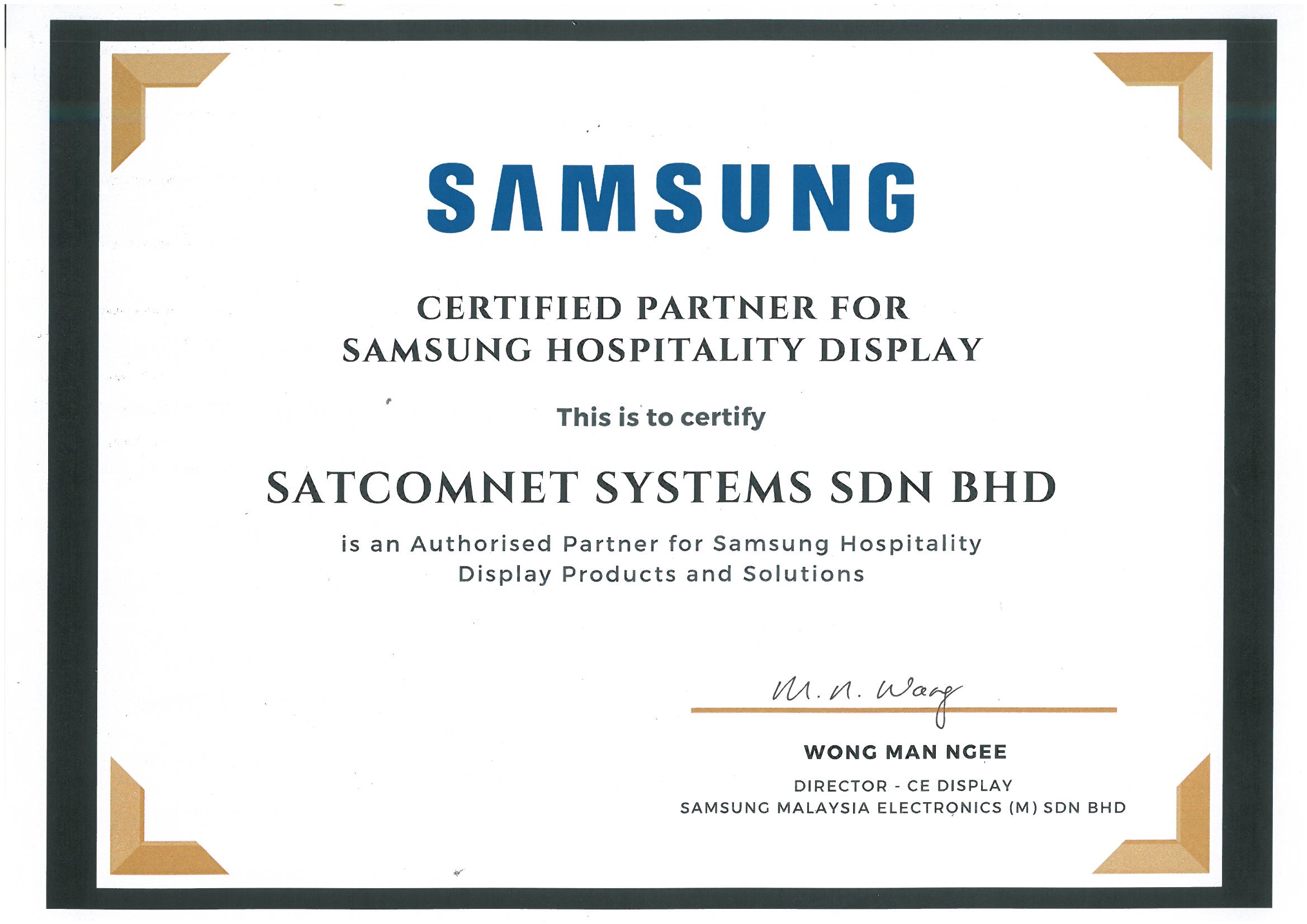 WHO WE ARE
The people behind Satcomnet Systems are previously from Philips Broadband Network (PBN), which are the manufacturer and the official supplier to ASTRO SMATV system in Malaysia. While working with PBN Asia Pacific regional office in Malaysia, the team was assigned to support the key account ASTRO Malaysia in terms of formulating standards, project guidelines and realizing thousands of SMATV projects.
The team successful SMATV and CATV projects are such as KLIA and Sepang F1, Jakarta Kempinski Hotel & Service Apartment in Indonesia, Taj Coral Reef Resort in Maldives Island and Manila International Airport. With more than ten years of experience, the team were now sought for their technicalities 'know-how' in IT and broadband communications, system engineering and project implementation supervision.

OUR WORK
| | |
| --- | --- |
| | Implemented a total integrated 'small community' SMATV system which includes 20 programmes (upgradeable) and fiber optic linkage transmitting flight details, TV channels/ASTRO and in-house video. The system cover the main terminal and 11 other buildings at the airport. |
| | Designing, testing and commissioning more than 800 points throughout the Sepang F1 circuit broadcasting 55 programmes for the audience at the grand stand, VIP lounge, team boxes and pit lanes. |
| | Design, supply, installing, testing and commissioning the in-house SMATV system for the Tower 2 of Petronas Twin Tower, one of the tallest building in the world with 88 storeys. |
| | Being one of the preferred authorized ASTRO contractor for the hotels and condominium, we have supplied and installed more than 70% of the ASTRO funded hotels in Malaysia. |
| | We managed to complete the SMATV system at Club Med Cherating, Malaysia with 323 rooms, consisting of 15 blocks stretching over 500m long, in within 30 days. |
| | This highly modern complex All Asia Broadcast Centre (ABC) includes reception of 51 analogue TV programmes & 4 digital channels from around the world. Redistribution of digital quality pictures are channeled through an Ultra Broad Band network to more than 1000 points/TV outlets over a total floor area of 350,000 square feet. |
| | Offered an alternative digital solution to the conventional VCR based for the In-House Video Broadcasting system to the hotels. Our digital system provide features to manage, schedule and distribute 4 digital channels (MPEG 2) continuously to the hotel MATV system. |
| | Northpoint Mid Valley City (Northpoint MVC), another project developed by Tan & Tan company, is one of the most vibrant city lifestyle destinations. We were responsible to supplied and installed SMATV system to this 22-storey which comprises of 204 units of office suites and 228 units of residences. |
OUR SERVICES
Satellite Master Antenna Television (SMATV) System
Security Surveillance System
Security Access System
Public Address System
Coaxial Cable
Fiber Optics System (HFC)

OUR CONCERN
The challenge of managing several standalone systems calls for a way to unite these information and controls; that is using system integration. An integration solution not only provides a single, site-wide interface to control and manage multiple building systems, but also adds value beyond the sum total of the integrated system. The benefits:
Increased Efficiency
Eliminate redundant system applications and unnecessary workstations. Streamline operations and train personnel more easily
Reduced Cost
Leverage existing investments in building systems and manage it through a single graphical user interface
A Step Further In Quality
We identify the latest trends and challenges in our fields and produce solutions that open up new possibilities, now and in the future.